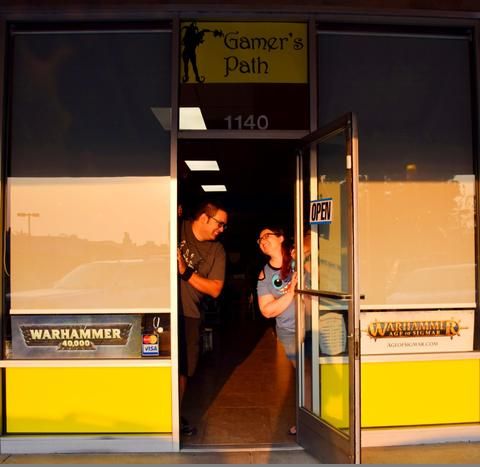 Why choose us
Gamer's Path is a family-owned friendly local game store focused on bringing the joy of games and imagination to the community. Gamer's Path offers a space to bring gamers together creating the experiences and life-style of a fun afternoon spent gaming. Gamers of all ages, style, and skill level welcome to explore and enjoy.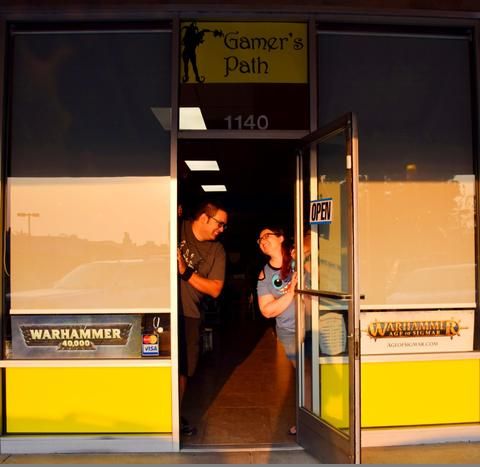 About Matt and Kailin
Owners Matt and Kailin met in High School where they were fast friends who connected over games during lunch. Kailin went away for college, during which time she and Matt started dating long distance. Kailin graduated with a nursing degree in February 2017 and then Matt and Kailin were married in March of 2017. Matt and Kailin both grew up in Stockton and now live in Manteca with 3 cats. They still spend most of their free time playing games together.
Matt and Kailin made the crazy decision to take on owning a game store in the middle of the pandemic. They opened the new location in September 2020 and have re-rearranged the store multiple times to foster community growth and gaming.
Matt is the face of the store and is usually the man behind the counter running the day to day business. Kailin works as a registered nurse and continues to support the store behind the scenes managing the banking and the social media.
Visit Us Today!
1140 North Main St. Manteca, CA 95337
Open 11am to 9pm Wednesday - Saturday
11am to 5pm Sunday
Closed on Monday and Tuesday